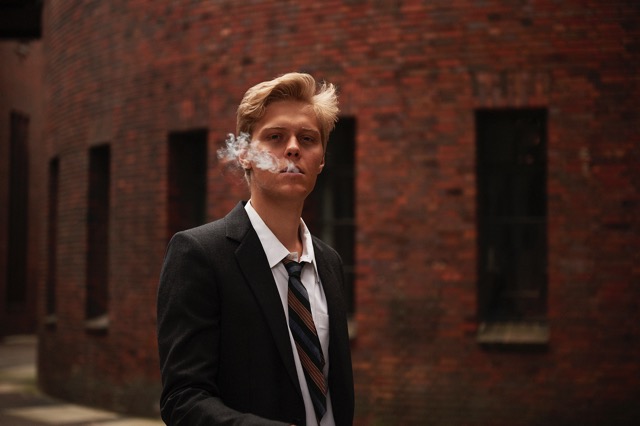 Adventures of a Mathematician
THOR KLEIN, WRITER/DIRECTOR
LENA VURMA, PRODUCER
Sloan Grants Won: 
2017, Filmmaker Fund Grantee, Tribeca Institute
2017, Producers Grant, Film Independent
Project Type: Feature
Genre: Drama, Biopic
Length: 110 minutes
Field of Science: Mathematics
Stage: Pre-Production
Tagline
After immigrating to the US in the 1930´s, gregarious Jewish mathematician Stan Ulam experiences the joy of love and discovery along with the pain of loss and homesickness, while playing a fundamental role in creating both the hydrogen bomb and the first computer.
Synopsis
ADVENTURES OF A MATHEMATICIAN is a personal drama about the life of the Jewish-Polish mathematician Stan Ulam. Stan's ideas helped to create the hydrogen bomb and the first computer. Based on the autobiography with the same title, the film is a humorous ride through 20th century science and the warm-hearted story of an immigrant who tries to find a new home, while the world around him explodes in war.
Bio
Thor Klein is a writer/director based in Berlin, Germany. He is a graduate of the prestigious German film academy dffb. English language Adventures of a Mathematician will be Klein's second feature following science-themed mystery thriller Lost Place, which was theatrically released by Warner Bros Germany.
Lena Vurma (Dragonfly Films) is a Berlin-based, award-winning Swiss producer, dffb alumni and eave Producers Workshop graduate. Lost Place got her the nomination for the No Fear producers award and Indian feature film In The Shadows world premiers at the Busan Int Film Festival this year. She is also Head of Acquisitions for German distributor NFP* (Toni Erdmann).
Contact