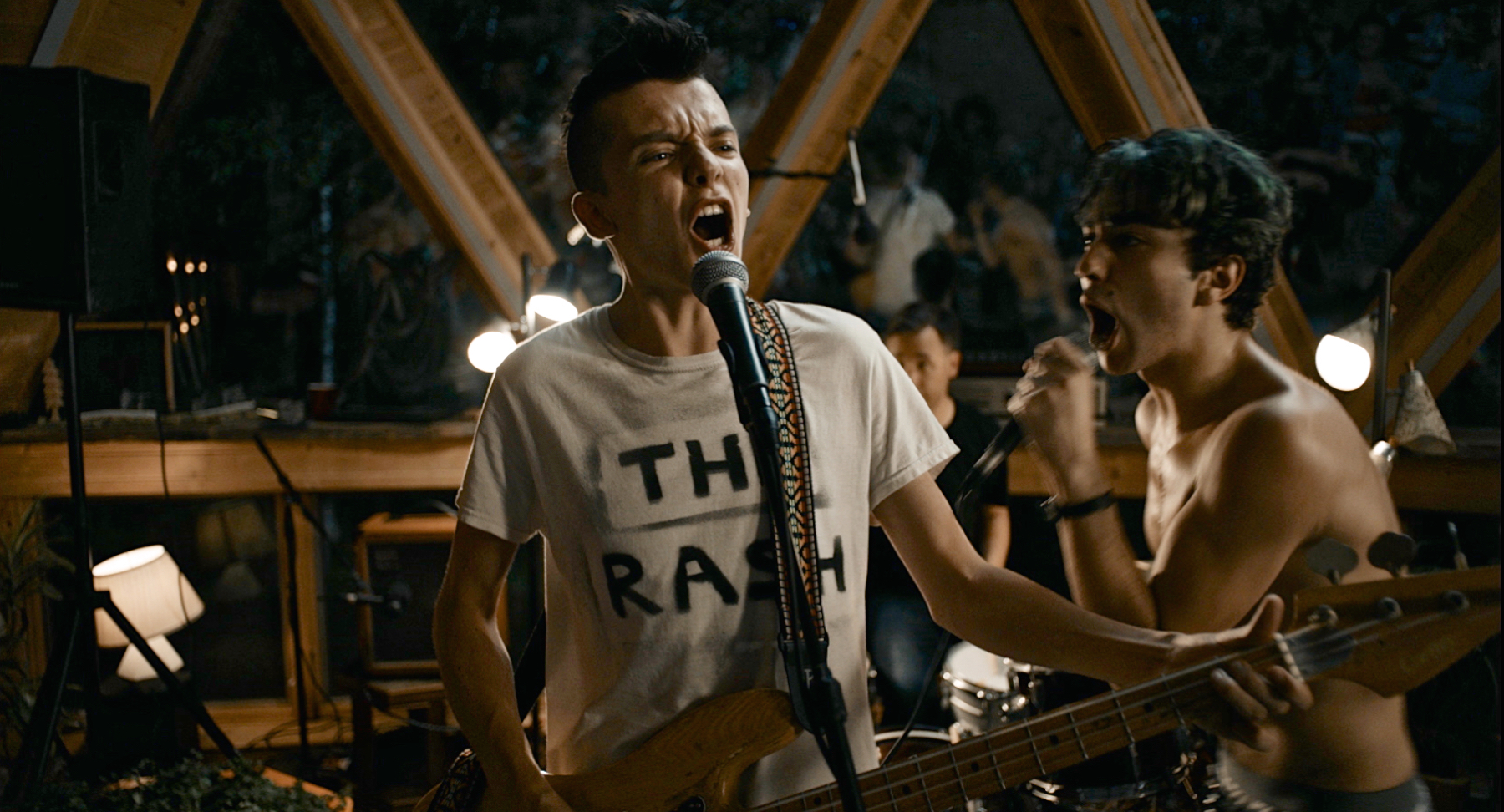 TARIK KARAM, PRODUCER
PETER LIVOLSI, WRITER/DIRECTOR
DANIELLE RENFREW BEHRENS, PRODUCER
Sloan Grants Won: 
2015, Filmmaker Fund Grantee, Tribeca Film Institute
2017, Distribution, Film Independent
Project Type: Feature
Genre: Comedy, Drama
Length: 85 minutes
Field of Science: Buckminster Fuller, Geometry, Design Science, Green-Living
Stage: Distribution
Synopsis
16 year old Sebastian (Asa Butterfield) has spent most of his life with his Nana (Academy Award Winner Ellen Burstyn) in their geodesic dome home where she raises him on the teachings of her former mentor Buckminster Fuller in hopes that one day Sebastian will carry on Fuller's torch.
When a stroke sidelines Nana, Sebastian is taken in by a bible-banging single father (Nick Offerman) who's struggling to raise his sexually charged teenage daughter Meredith (Maude Apatow) and son Jared (Alex Wolff), a chain-smoking, punk-loving 16 year old with a heart transplant, with whom Sebastian forms a punk band.
With his Nana's dreams, his first real friendship, and a church talent show at stake, Sebastian must decide if he wants to become the next Buckminster Fuller, the next Sid Vicious, or something else entirely.
Bio
Tarik Karam is an AFI graduate and co-produced and Second Unit directed the Oscar nominated Stephen Daldry films "Extremely Loud & Incredibly Close" and "The Reader." Currently, Tarik is producing "The House of Tomorrow." Tarik's next project is a feature film he has written and will direct called "Give up the Ghost."
Peter Livolsi was born in New York City and raised in San Francisco and Chicago. He's an alum of Loyola Marymount University, the American Film Institute, the Sundance Screenwriters lab, and is a Sloan Foundation grantee. His feature debut "The House of Tomorrow" premiered at the San Francisco International Film Festival and will have its theatrical release in 2018.
Danielle Renfrew Behrens is a member of the Academy of Motion Picture Arts and Sciences. She is a Sundance Women's Initiative Fellow and has premiered seven films at the Sundance Film Festival, including KURT COBAIN: MONTAGE OF HECK, GRANDMA, THE QUEEN OF VERSAILLES, AMERICAN SON, WAITRESS, and most recently the critically-acclaimed COLUMBUS.
Contact