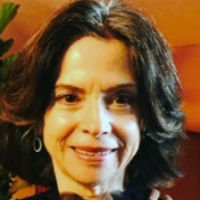 Gail Mutrux is president of PRETTY PICTURES.
Recent films include Tom Hooper's award-winning THE DANISH GIRL, based on the novel by David Ebershoff and which starred Eddie Redmayne and Alicia Vikander, which earned her an Academy Award. Mutrux executive produced David Simon's six-hour HBO mini-series SHOW ME A HERO (directed by Paul Haggis) and starring Oscar Isaac, which earned him a Golden Globe. Mutrux produced iBOY, a Netflix Original based on the YA novel by Kevin Brooks and starring Maisie Williams and Bill Milner.
Mutrux's production KINSEY, written and directed by Bill Condon and starring Liam Neeson and Laura Linney was nominated for three Golden Globe Awards (including Best Picture – Drama) and four Independent Spirit Awards (including Best Picture).
Mutrux produced Neil LaBute's THE SHAPE OF THINGS and NURSE BETTY starring Renée Zellweger, Morgan Freeman and Greg Kinnear. The film won Best Screenplay Award at the Cannes Film Festival and earned Zellweger a Golden Globe for Best Actress in a Comedy/Musical.
Mutrux developed and produced Robert Redford's Academy Award-nominated QUIZ SHOW and Mike Newell's acclaimed DONNIE BRASCO, starring Al Pacino and Johnny Depp, at Barry Levinson's production company Baltimore Pictures. While there, she also developed and produced the Peabody Award-winning television series "HOMICIDE: LIFE ON THE STREET," which ran for seven seasons on NBC.
Dustin Hoffman recruited Mutrux to associate produce multi-Academy Award-winning RAIN MAN. She served as associate producer on two films for director Ulu Grosbard: STRAIGHT TIME, starring Dustin Hoffman, and TRUE CONFESSIONS, starring Robert De Niro and Robert Duvall.
Current projects in development include the 2016 National Book Award Finalist NEWS OF THE WORLD by Paulette Jiles, to be adapted by Academy Award nominated writer, Luke Davies (LION) and starring Tom Hanks; THE THIEF by Japanese award winning author Fuminori Nakamura, adapted by Ben August and to be directed by James Gray; Mick Herron's SLOW HORSES, adapted for BBC Television as a limited series by Will Smith (VEEP); THE DARK by Joe Barton as a limited series for Working Title and NBC/Universal International; Paul Murray's THE MARK AND THE VOID, adapted by Will Smith for Fox International.