Welcome
Letter from Vice President & Program Director of Alfred P. Sloan Foundation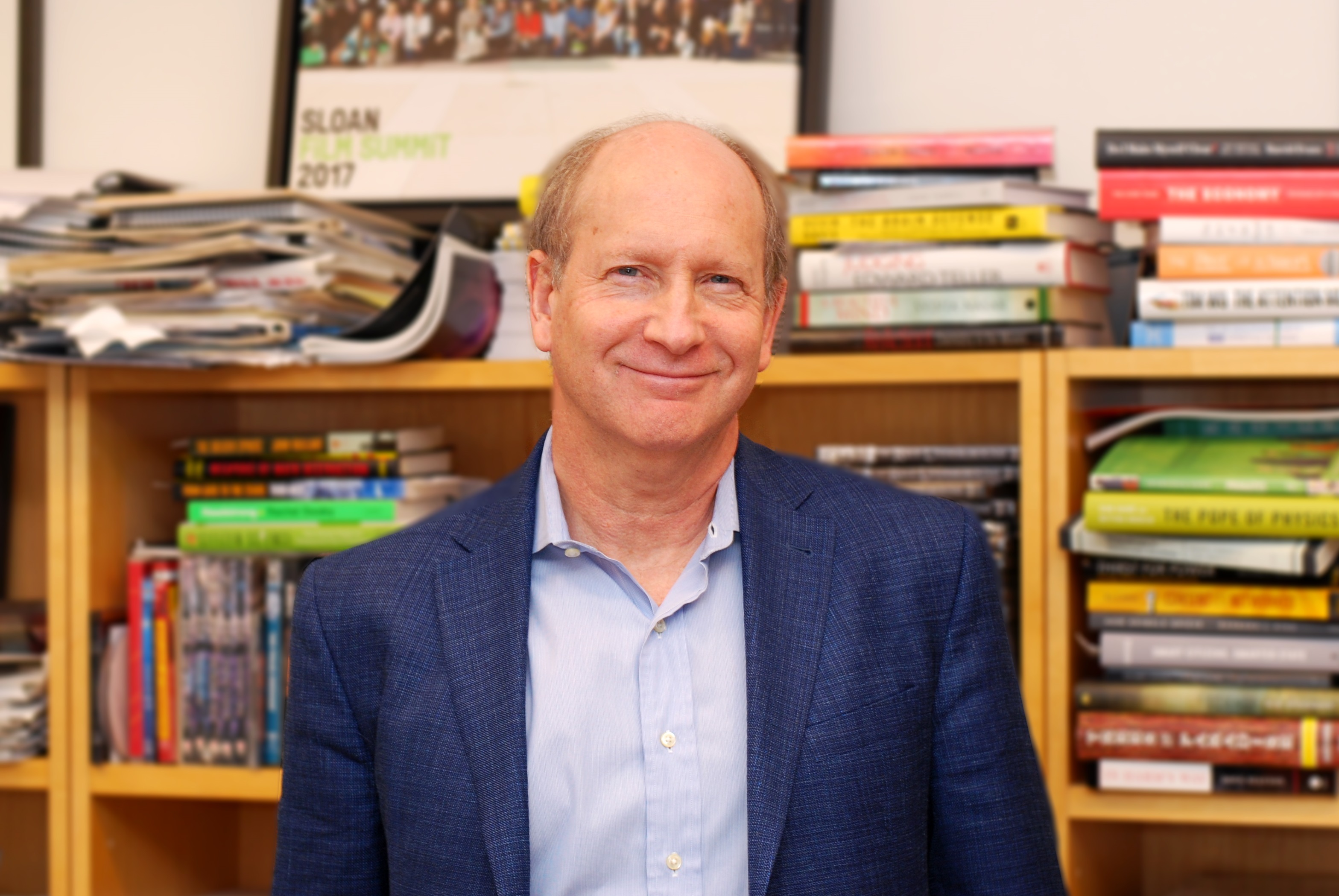 Welcome to the 2022 Sloan Film Summit.
Normally held every three years, this singular event was delayed twice due to COVID-19—in fall 2020 and fall 2021—so it gives me special pleasure to announce that our Sloan Film Summit will take place this April 2022. 
We welcome you all to this extraordinary gathering of talent focused on science and film, even as we acknowledge its unusual timing between the uncertain waning of a global pandemic and the specter of a worldwide conflict provoked by the Russian invasion of Ukraine. 
If the new normal is endless crises, then we must find ways to build and create—and to celebrate—even amidst the chaos and the ruins! 
The Sloan Film Summit celebrates the Alfred P. Sloan Foundation's remarkable array of partners participating in its pioneering science and technology Film Program. That program has continued to grow and flourish as it supports the most innovative filmmakers and the best and most original new work that engages with science and technology themes and characters for the benefit of a general audience. 
The 2022 Summit brings to Los Angeles the exciting new work of over 100 talented screenwriters and filmmakers from a dozen leading film schools and multiple film festivals and screenwriting development programs funded by the Sloan Foundation. The Summit also convenes leaders from these organizations and includes our partners in film distribution, curation and community building, science mentorship, and our nationwide theater program. 
Each year, over 30 of the best film students at the nation's leading film schools receive screenwriting prizes and production grants ranging from $10,000-$30,000 for incorporating science and technology into their films. Since the last Summit, among the finished Sloan short films, Student Academy Awards went to Sweet Potatoes by Rommel Villa and The Chef by Hao Zheng. Under Darkness by Caroline Friend was a finalist and Asia A by Andrew Reid was a semi-finalist. A Student Grand Jury Prize is awarded annually to the "best of the best" of the Sloan screenplays, with one winner, To Dust by Shawn Snyder starring Mathew Broderick, theatrically released and a second, Flat by Anderson Cook, shooting this year. Since 2019, an annual Discovery Prize is awarded to the best screenplay from six new film schools added to our program. A $100,000 post-graduate feature prize at NYU has led to several films, most recently Mable by Nicholas Ma, which has just wrapped. 
The Foundation also recognizes completed feature films with festival prizes that have gone to renowned films such as Don't Look Up, The Boy Who Harnessed the Wind, First Man, and Hidden Figures and to outstanding indie directors such as Kogonada, Darren Aronofsky, Werner Herzog, Andrew Bujalski, Michael Almereyeda, and Julian Schnabel. 
As the Sloan Film Program matures, it increasingly focuses on developing and distributing feature-length screenplays that can be produced and released theatrically. Sloan's major development partners—Sundance Institute, Film Independent, SFFILM, Athena Film Festival, the Black List, and select collaborators—act as a "farm system" so that one script may receive support from several partners at different stages of development. Over 30 feature films developed by the Foundation for theatrical release have been beneficiaries of this pioneering, collaborative approach, including most recently Tesla, Radium Girls, Adventures of a Mathematician, One Man Dies a Million Times, and Sound of Silence. Due to the COVID-19 lockdown, several projects were delayed and are ready to start shooting in 2022. 
After completion, the Foundation works with the Coolidge Corner Theater's Science on Screen program to provide Sloan-funded films a distribution channel into theaters across the country. A Sloan Distribution Grant via Film Independent supports finished films entering the distribution phase or in the final stages of post-production. 
And in deference to the growing quality and influence of streaming services, Sloan now includes grants for episodic writing with all its partners. Some of the most exciting new work in our pipeline now features episodic storylines. In addition, many Sloan playwrights supported by our theater program have become showrunners for successful series on television and streaming services, further enhancing the impact of our multi-media strategy that features scientific themes or characters. 
The goal of the Sloan Film Prizes is to encourage the next generation of filmmakers to portray science and technology themes with originality and insight and to depict scientists, engineers, and mathematicians in a more realistic and entertaining fashion. The program is founded on the premise that science and technology, fundamental to the modern world and our progress as a species, are quintessentially human activities that offer filmmakers untapped opportunities—great stories, powerful ideas, and wonderful characters that have been largely unexplored. 
While that mission once seemed well-intentioned but marginal, it has become increasingly popular and mainstream, even fashionable. The role of science in solving society's most pressing issues, from COVID-19 to climate change, has become clearer, as has the indispensable role of scientists in securing our health, safety, and prosperity. And the growing power of technology, from the wonders of smartphones and the World Wide Web to the dangers of artificial intelligence and a surveillance society, have also become more salient. This represents a wonderful opportunity for filmmakers willing to engage more deeply with the underlying questions posed by scientific and technological challenges as well as with the brilliant individuals responsible for those advances and their costs. 
Sloan has long championed stories about women scientists, and we are pleased to see more of these being written, developed, and produced—from films about Hedy Lamar, Marie Curie, and Rosalind Franklin to stories about Vera Rubin, Barbara McClintock, and Rachel Carson. A documentary we supported, Picture a Scientist, struck a nerve by spotlighting the pervasive problem of sexual harassment of women in science. And in the wake of George Floyd and America's racial reckoning, we are proud to have supported not just the trailblazing Hidden Figures, but many new screenplays about underappreciated African American scientists and engineers such as Lewis Latimore, Benjamin Banneker, Ernest Wilkins, and Alice Ball. We believe there are many more great stories about such "hidden figures" for those willing to open their eyes, their minds, and their hearts. 
Thanks to our amazing grantees, the Sloan name has become a "brand" synonymous not just with science but with excellence across the arts, and the Foundation is regarded as a top talent aggregator whose annual lists of winning filmmakers and screenwriters are carefully studied by producers, managers, agents, and film houses across the country. Even our book lists provide rich fodder for Hollywood, with American Prometheus: The Tragedy and Triumph of J. Robert Oppenheimer—a Sloan-supported book published over a decade ago that won the Pulitzer Prize—now being adapted by Christopher Nolan into a major, star-studded epic that will be released in the summer of 2023. And when the Academy of Motion Picture Arts and Science finally opened its definitive, state of the art Academy Museum of Motion Pictures six months ago, Sloan became a founding sponsor with the leading role of spotlighting science in front of and behind the camera. 
Anyone who flips through these pages will see a surprising and exhilarating range of approaches and genres, from drama, action, thrillers, exposes, and biopics to comedy, satire, musicals, science fiction, adventure, allegory, and historical epics. Several of these films have recently been shot or are in pre-production, while others are busy attaching fresh talent. "Sloan Studios," a nonprofit independent home for attracting the finest new filmmakers and developing great science-themed films, is alive and thriving! 
This publication of award-winning works is, above all, about talented and aspiring young filmmakers who have let their imaginations roam into uncharted terrain. They have sought to dramatize elusive or difficult narratives with often opaque, mystifying characters—or to take familiar stories with people we thought we knew—and to show us how this impacts our lives and why it's different or more frightening or more beautiful than we thought. In doing this, they have tried to do what artists of all times and ages have done: to push a little further against the darkness and to increase our knowledge of who we are, where we came from and where we are headed. 
Doron Weber
Vice President & Program Director, Alfred P. Sloan Foundation 
Letter from President of Film Independent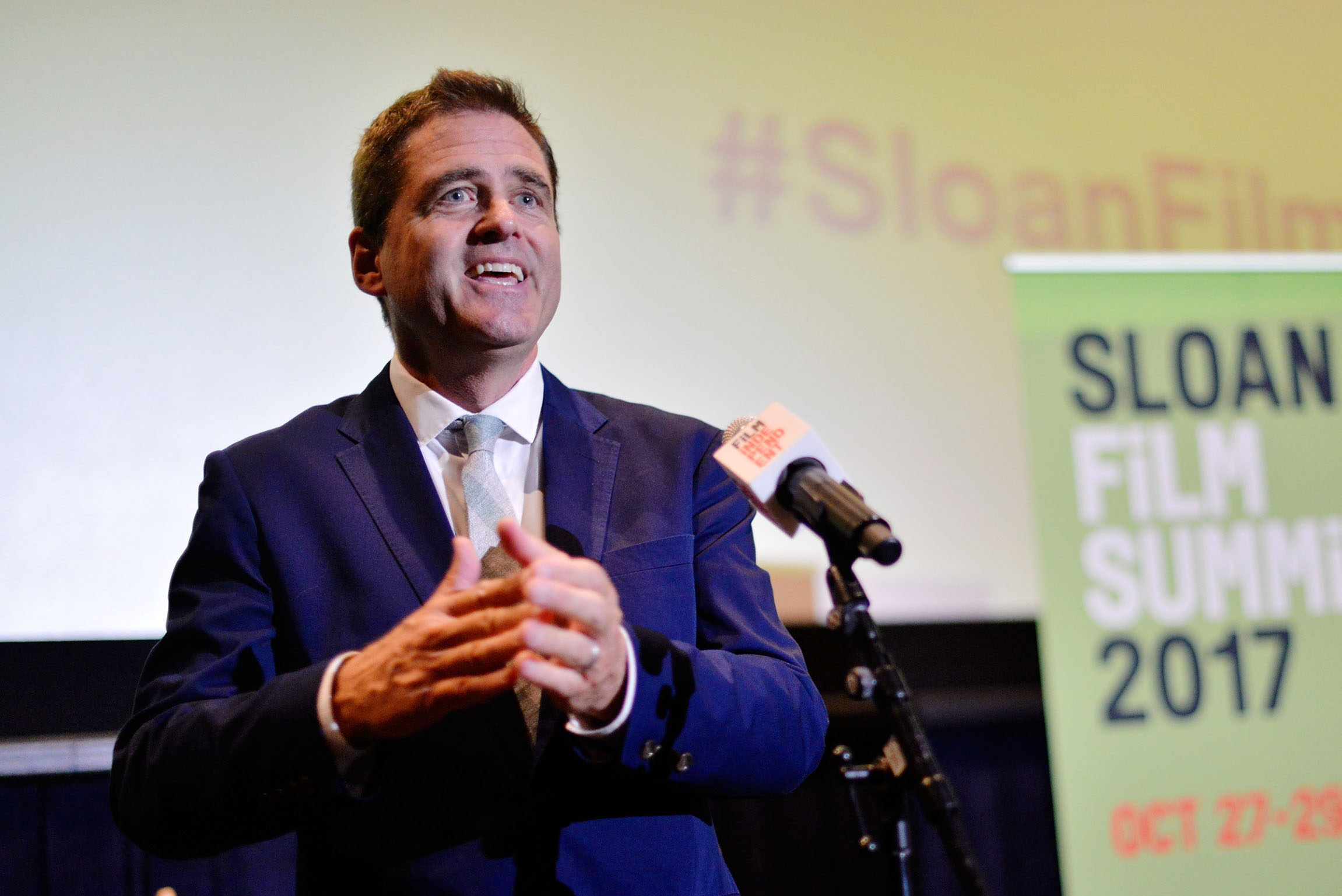 If you're anything like me, the last two years have been a crash course in so many things I had previously been unaware of—spike proteins, mRNA technology, monoclonal antibodies, and zoonotic pathogens, not to mention terms like "shelter in place," "social distancing" and "flattening the curve." More than any of these individual things, however, these two years have demonstrated the overwhelming awareness of how critical effectively communicating about science has become. The importance of global scientific communication and understanding has never been greater or more apparent.
With that in mind, it is so exciting to welcome all of you to the 2022 Sloan Film Summit. The continued work of the Alfred P. Sloan Foundation, whose mission is to make the world a better place through the advancement of scientific knowledge, is critical. As one of the first in-person events Film Independent has produced in quite some time, it is wonderful finally to be able to gather in person. More than that, it is wonderful to be part of this unique and uniquely important community that the Sloan Foundation has built for filmmakers—and film audiences—since 1996.
This year, we welcome not just three but four years of Sloan grantees, representatives from all the festivals, schools and organizations supported by the Sloan Foundation, and members of the scientific community. This is an opportunity to come together, to share work that people have been doing since the last Sloan Summit, and to look to the future and hear what people are working on today.
Over the two and half days of this Summit, I hope that you take full advantage of it. It is an extraordinary group of people and organizations. The Summit is a chance to meet filmmakers, discover great work and share your own, as well as to connect more deeply with the schools and film organizations that work with the Sloan Foundation. This is a truly remarkable community, and we hope that you enjoy your time here.
With warmest regards,
Josh Welsh
President, Film Independent