How the Teams Behind 'To Dust' & 'Sweet Potatoes' and Sloan Made Magic Together
On their surface, the films To Dust and Sweet Potatoes might seem to have very little in common. The former: a feature-length—and Film Independent Spirit Award nominated—dramedy set in a cloistered community of Hasidic Jews, about a grieving widower obsessed with the biological decomposition of his late wife's body. The latter: a 30-minute domestic drama set in among the pharmacological research hubs of midcentury Mexico City, about the unsung hero behind the development of the birth control pill.
What they have in common, of course, is science—and the support of the Sloan Film Program, which in each case provided critical support during the films' development, production and release. And on the second day of the 2022 Sloan Film Summit, two of the projects' creators—To Dust co-writer/co-producer Jason Begue and Sweet Potatoes writer/director Rommel Villa—spent an hour discussing their science-informed cinematic adventured with Film Independent Associate Director of Artist Development Angela Lee. Watch the full panel below:
The in-person, April 9 two-hander (held at the Tateuchi Democracy Forum in downtown Los Angeles) joins this year's written pre-Summit Case Studies for the films Adventures of a Mathematician, Tesla and Coded Bias. Together, the five films speak to the richness of the intersection between film and science—and how the Alfred P. Sloan Foundation is helping bridge the two worlds.
A native of Bolivia, Villa recalled being driven from the airport to his first day of film school in the US. Hearing where he was from, Villa's taxi driver jokingly asked the writer-director if he had any cocaine. "It was funny, but uncomfortable," he said. "As a Bolivian filmmaker, I was seen as an expert on drugs."
But his encounter with this negative stereotype got him thinking about chemistry and Latin America in a different way, leading him to the story of Luis Miramontes, the little-known Mexican scientist who first synthesized the main component of contraceptive pill that would revolutionize global reproductive rights beginning in the 1960s. Villa said it became his goal "to tell inspiring stories about Latinx people who changed the world."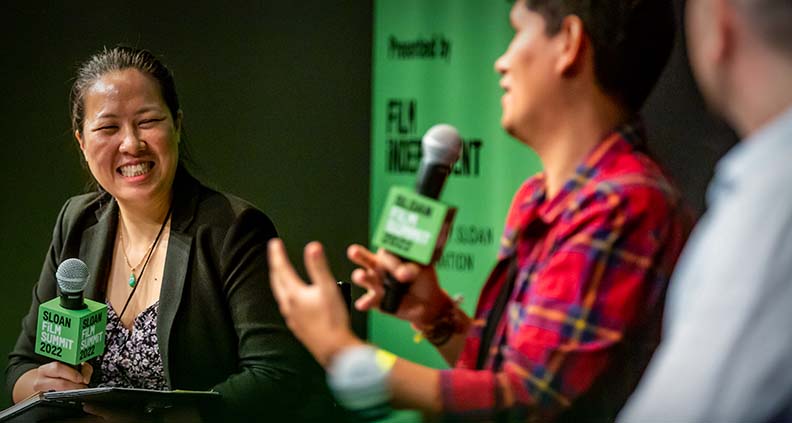 For Begue and Shawn Snyder—To Dust's director and co-screenwriter—the seeds of their project actually grow out of Snyder's awareness of the Sloan Film Program and its mission. Around 2012 they were inspired, Begue said, "to take up the challenge." The key? To find a science-based idea they could connect to emotionally.
Snyder then began thinking about the then-recent death of his mother and how it connected to Judaism's rigid framework of mourning. "If I'm seven days into my grieving process, where is my mom's body in her decomposition?" said Begue, paraphrasing Snyder's line of thinking. The duo made a dramatic choice to heighten the stakes of their main character Shmuel's (Géza Röhrig) actions by placing the story in the Hasidic community, where "any kind of inquiry of that kind would be considered blasphemous," according to Begue.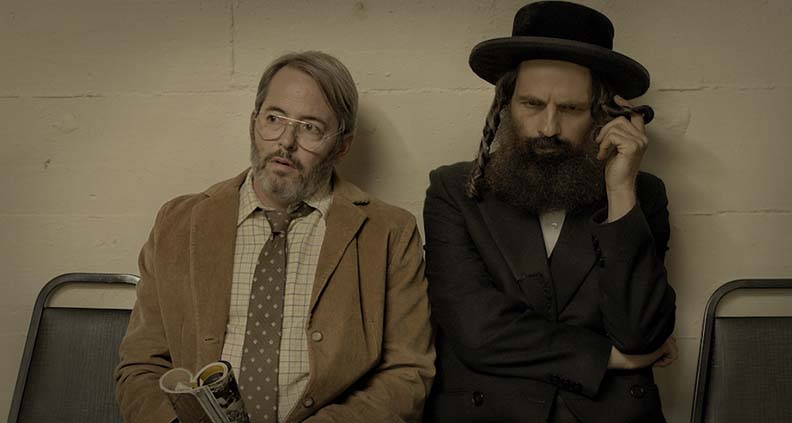 With Sloan-supported grants enabling each film's development process, it was time for research. Snyder and Begue's path eventually led to the Tennessee Body Farm. "It was really cool to dive into this science, which we didn't realize was sort of new," said Begue, explaining that until relatively recently the study of human decomposition was typically used solely by forensics and law enforcement.
Learning more about the science (with an assist from Sloan-provided technical advisors) even helped inform some of their film's dark humor, like when Shmuel wander into a butcher shop to buy an entire not-very-kosher pig carcass—pigs being the closet comparable mammal to humans for decomposition study.
For his part, Sloan paired Villa with USC researcher Dr. Raquel D. Arias. "She gave me two or three books on the birth control pill and how to accurately visually portray the scientific process"—including the look, movement and color of enzymes and their synthetics under the microscope at different stages of processing. He also took several research trips to Mexico City (and eventually shot Sweet Potatoes there with a large Mexican film crew) to consult with Miramontes's son Octavio about the material details of his father's life and work.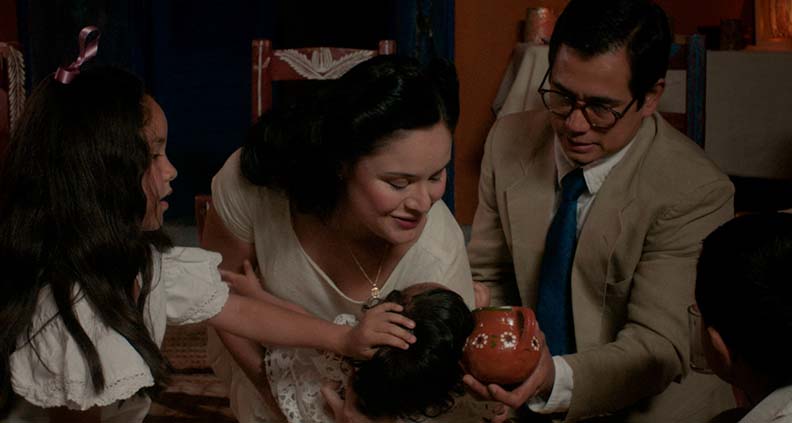 If both To Dust (now on Kanopy and available for rental) and Sweet Potatoes (which you can stream for free here) are linked by science, so too are they by their protagonists' faith—Miramontes's Roman Catholicism as equally at odds with his research as Shmuel's Hasidic Judaism is to his.
Seemingly, that is. "We're not telling a story about a man leaving his community or faith, but rather [a man] whose faith is restored and supported by the science." Villa said he made the creative decision to focus a large part of his film on the repercussions of Miramonte's contraceptive notoriety within his traditional Catholic community—further emphasizing this element by inventing a close friendship (to be ruptured) with the local priest that didn't exist IRL.
On the back of a $100,000 Sloan Production grant given by the Tribeca Film Institute, To Dust eventually premiered at the organization's titular festival in 2018, where it won the Audience Award for Narrative Feature. Meanwhile, Villa and Sweet Potatoes won the student Academy Award. Both filmmakers are working on new projects with scientific themes—with Sloan never far away.
The 2022 Sloan Film Summit is happening April 8-10 in Los Angeles. Stay tuned to sloanfilmsummit.org for videos, blog recaps and more. Follow our coverage on Film Indepenent's Twitter, Facebook and Instagram.
(Header photo credit: Jay Young)