VR Masters Chris Milk and Alex McDowell on Telling Stories Inside Your Head
What do music videos and virtual reality have in common? Well, for both men on the VR Masters panel on Day Two of the 2017 Sloan Film Summit, music videos were the point-of-entry into the world of new media. Award-winning production designer and experiential video creator Alex McDowell was an art student, fortuitously enrolled at school in England concurrent to the rise of punk music. And when none other than Iggy Pop enlisted McDowell to create a promo clip for him, McDowell didn't even know what a music video was.
For Chris Milk, a renowned video director and VR pioneer, MTV had been the food of his creative soul since childhood. But such nourishment didn't come easily. Since the Milk household didn't have cable, young Chris simply scaled a telephone pole and spliced into an outside feed to run to a basement TV.
When the family was away for vacation in New Hampshire, Milk and his brother broke into neighboring condos and watched TV there. The brothers eventually crafted their own amateur videos with lo-fi in-camera editing; playing a boom box while running a camera, then stopping both when it was time for a new scene. Milk would then start both devices again simultaneously, keeping the song in sync without editing software.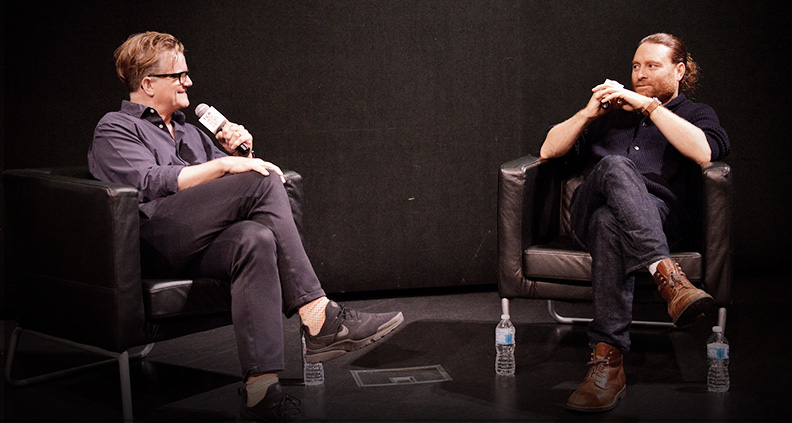 McDowell worked on music videos for The Cure, of whom Milk was and is a big fan, but that's about the extent of their career overlap. McDowell's music video work led to commercials, which connected him with the next wave of directors making movies.
While working on Steven Spielberg's Minority Report in 2000 the nature of the world he and his team were building meant that they had to create an artificial visual framework in which the story could be generated. That experience showed him the power of systems as a tool for production design—and made him hungry for more.
For his part, Milk eventually found himself working in his dream field of music videos. But as MTV redirected its video offerings to the internet in favor of reality programming, Milk noticed that this change did nothing to affect the way those music videos were made. Ignoring the potential of an interactive audience seemed like a missed opportunity.
So he put together The Johnny Cash Project (2010), allowing fans to draw a frame of video and submit for inclusion in a crowd-sourced music video. The project is still live, with all the contributed frames on display as Cash's "Ain't No Grave" plays.
With that project as well as his second experiment with Arcade Fire in The Wilderness Downtown (2010)—which he described as "a parlor trick"—Milk was searching for the repeatable, scalable innovation that would elevate the viewer experience and draw in their emotions. "I want something to broadcast to the world that would have an eight-year-old breaking into condos in order to experience it."
For Milk, VR was the obvious answer. After an experience with the work of Nonny de la Peña, it all clicked. A journalist, she has pioneered immersive environments from news stories, creating powerful interactions with real-life events.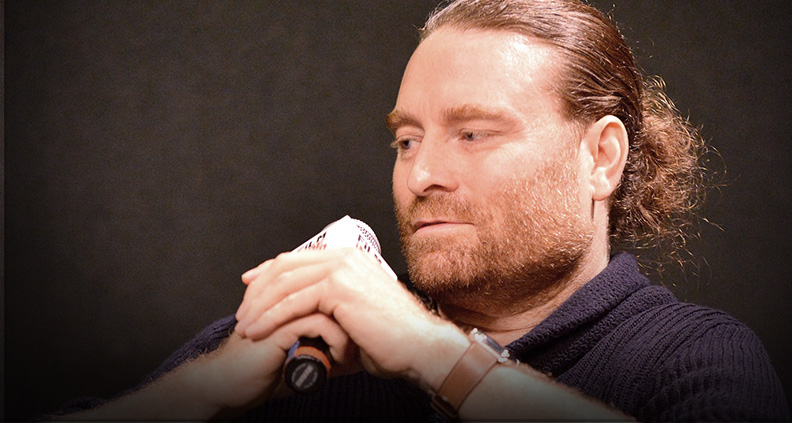 Peña's work was McDowell's first contact with VR as well, though it wasn't until 2012 when he co-taught a class with Scott Fisher at USC on gaming that things started to click. The technology used for gaming inspired McDowell with its real-time world-building potential. For both he and Milk, a key attraction for VR is the potential to endow each individual with the power to create their own story.
But both men agreed that VR doesn't necessarily have to look "real." McDowell found his most compelling experiences with VR to be extremely low-res. Milk asserted that adding other humans to a VR world makes all the difference. While entering a virtual world with his friend Aaron, all Milk could see were a box for his head and two boxes for his hands. But it worked. In Milk's perception, the boxes were clearly his pal. "It's a person I know, his soul resides in these boxes."
Milk explored this concept further in Life of Us ­(2017), a virtual tour through evolutionary history—as the viewer and up to three friends explore a virtual environment first as amoebas, then tadpoles, then dinosaurs and so on. "You can change voices, be different creatures—it doesn't matter. As soon as you recognize your friend, your brain accepts it."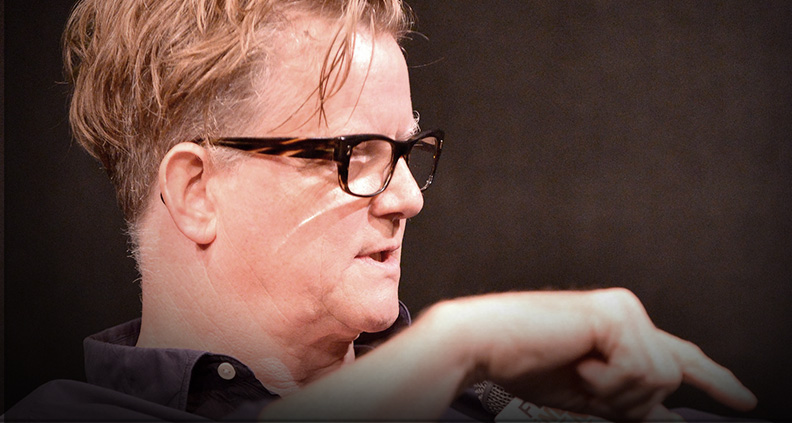 McDowell's project with USC, The World in a Single City, is allowing people to have a shared experience and create a common language around esoteric concepts. By exploring a pancreatic beta cell as if it were a complex urban system, McDowell hopes viewers will come away with new insights into both cells and cities.
This drive to connect people in new ways is what got Milk hooked on music videos in the first place. But instead of directing an experience for people to watch on a screen, he and McDowell are building worlds for people to inhabit to create their own stories.
"The point about authorship is fascinating," said McDowell, noting that story originally evolved to make sense of the world. Citing the ancient mythologies, he recognized the thousands of participants contributing their own life experience to an overarching narrative. Contrast that with modern authorship, as the storyteller directs the gaze of the audience. "You look at this and I'll tell you a good story." But for Milk, "VR is the full experience. You're talking about living a story."
Watch the full conversation below or on Film Independent's YouTube channel:
The 2017 Sloan Film Summit took place October 27-29 at the Japanese American National Museum in Downtown Los Angeles. For more information about the Alfred P. Sloan Foundation, visit sloan.org.
Stay tuned to this blog for full recaps of this year's conference, and subscribe to Film Independent's YouTube channel to catch full panels, highlights and special events.
(Header: Alex McDowell, Chris Milk and The Alfred P. Sloan Foundation's Doron Weber)